3rd Conference of the International Society for NonParametric Statistics

June 11th-16th, 2016
Palace of the Popes International Conference Center
Avignon, France
Meeting Co-sponsors
Conference Venue
Province of Cádiz
Ancient land where the Atlantic and the Mediterranean merge, Cádiz - one of the 8 provinces of Andalusia located in Southern Spain - is a place known for the richness and diversity of its countryside, its excellent climate and the warm hospitality of its people which makes it an exceptional and unique area, with high quality cultural, ecologic and gastronomic values, including villages, landscapes and 138 kilometers of first class beaches with coves, inlets and long stretches of sand.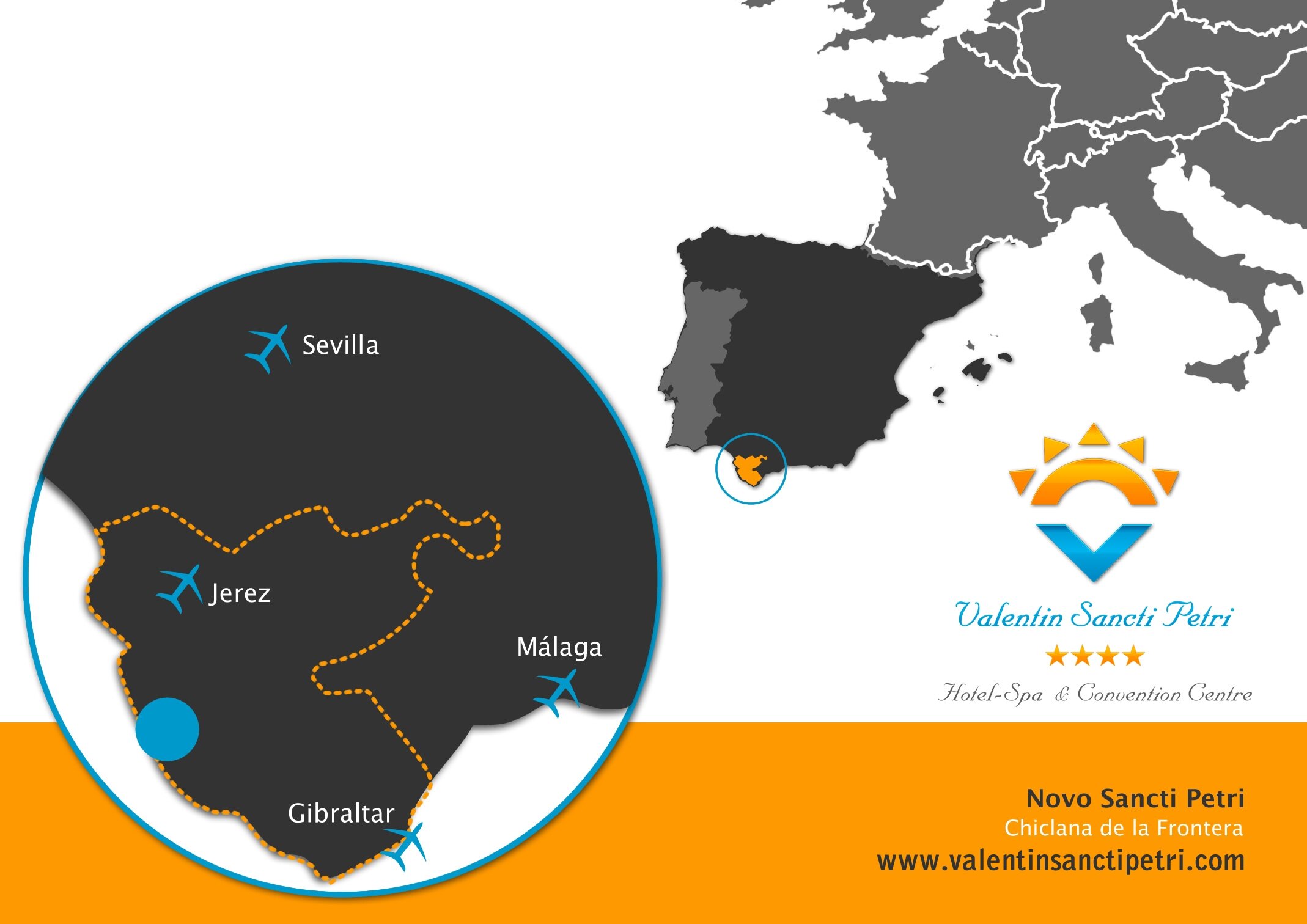 Conference venue
The Conference will be held in the hotel Valentín Sancti Petri Spa&Convention Centre located in the beautiful coastal area of Sancti Petri in the "La Barrosa" beach.
Address:
Urbanización Novo Sancti Petri
11130 Chiclana de la Frontera, Cádiz
Phone: +34 902 58 52 65
By Air:
The hotel is located 60km (40 miles) from Jerez de la Frontera International airport which is the nearest airport. Jerez (XRY) has direct connections to many European cities: Madrid, Barcelone, London, Berlin, Brussels, Luxemburg, Munich, Frankfurt, Hamburg, Hannover, Dusseldorf, Stuttgart, etc.
For further details, please click on Flights and Airlines.
The organization has arranged the following shuttle services from/to the airport to/from the conference venue (Valentin Sancti Petri Hotel). Transfers timing has been scheduled according to the scheduled arrival and departure flights.
Arrival transfers:
June 11th Wednesday

09,30am
10,30am
13,30pm
17,30pm
22,50pm

June 12th Thrusday
Departing transfers:
June 16th Monday

04,45am
07,00am
10,30am
13,00pm
15,00pm
18,30pm

June 17th Tuesday

04,45am
07,30am
11,30am
15,00pm
For those delegates that will not be able to board on a shuttle bus (either because they arrive/depart on a different day or because they don't want to wait for the conference bus), there are special rates for private transportation to/from the conference venue. Private shuttles can be booked by login in their registration account (email and password used during the registration process) - € 30,00 per person and way.
Private shuttle booking will be only possible to be made with a minimum of 48 hours notice, prior to your transfer